Developing a business-to-business content market strategy is not easy for a company, and it would become very difficult and challenging in the upcoming years. Today, we'll discuss what is B2B content marketing; statistical figures of its importance, various formats of strategies, and how to create a business-to-business content market strategy.
What is B2B Content Marketing? 
The business-to-business (B2B) content marketing strategy comprises various approaches and methods for distributing content to your target customers in order to generate leads, and attract and engage with customers both new and existing.
It is important to mention here that the implementation of business-to-business and business-to-customer strategies are different. They both start with comprehending the needs and wants of customers and generating revenue from it. However, they follow different approaches because of their different decision-making process, motivation levels, and buyer's journey.
The focus of the business-to-business brand is to deal with various types of content formats that describe their expertise to engage, inspire, and inform potential buyers and help them to deal with their issues. The objective of business-to-business CM is to develop trust and confidence in the minds of customers that would make them empathic.
Importance of B2B Content Marketing
According to the 12th annual report of B2B content marketing, roundabout 77% of marketers say that their companies have got specific CM strategies.
Approximately 68% of them say that they have got special content marketers to decide their content. Usually, big companies comprising over 1000 employees hire full-time content marketers.
The CM strategies have proven to be more successful than classic advertisement plans; companies invest roundabout 22% of their budget on business-to-business CM strategies.
43% of the business-to-business marketers say that they follow the CM strategy on paper
Approximately 60% of the marketers say that their CM strategy creates more than leads and demands
Formats of B2B Content Marketing Strategies 
Some of the main formats for the business-to-business (B2B) content marketing strategy are as follows;
Infographics
Blog posts
Gated content
Videos
Podcasts
Some of the media channels they employ to implement their business-to-business content marketing strategy are as follows;
Owned Media: it comprises of Forum, Email Marketing, Mobile Applications, Websites
Earned & Shared Media: it comprises Social Media platforms, brand synonymity, brand collaboration, guest blogging
Paid Media: it consists of influencer marketing, native advertising, social media advertising, display advertising, and search engine marketing
How to Create B2B Content Marketing Strategy
Some of the main steps on how to create a business-to-business (B2B) content marketing strategy are as follows;
Target Customer Market
There is no point in posting valuable content online and publishing the blog post if people aren't reading it. If you want people to check out your post, then you should recognize your target customer market. You can divide the target customer market based on various perspectives; it becomes much easier for you either to focus on one or a combination of them.
Your division and segmentation of the target customer market would only be relevant if you have to deliver the content to the specified market segments. If you have got insufficient resources to implement your content strategy, then there is no point in targeting your customer market. The customer market segmentation is due to the following categories;
Sales funnel stages
Customer needs and behavior
Psychographic
Demographic
Geographic
Analyzing Current Content
The content analysis of your website, blog, or inventory is an excellent way to recognize the gaps in your current content. It comprises analyzing the strengths, weaknesses, and opportunities of your content. While developing the content marketing strategy, it is important that you should align your company's goals and objectives with it. You shouldn't just create an ordinary piece of content like a brochure, instead, you should ask why it exists and matters to the customers.
If you're crafting the content strategy for the first time, then you should define your goals and objectives. Otherwise, they won't make any sense. When you analyze your existing state of affairs, it would give you to develop and promote new content. It would guide you on what you should do and the focus of your marketing efforts.
While analyzing and reviewing the existing state of affairs, you should ask yourself; what it is; who developed it; when it was created. After that, you should analyze the performance, use engagement, or a number of views. It gives you an idea of how to create your business-to-business assets.
Setting Goals
If you want your business-to-business CM strategy, then you should clearly define your goals and objectives. It is nearly impossible to develop an effective CM strategy without outlining your goals and objectives. However, it starts with brainstorming how it would impact your product portfolio.
Your goals and objectives should be specific, measurable, time-oriented, clear, generating traffic, and SEO friendly. After reading the content, it should make readers take specific action like downloading or buying something. It is important to know how many people should perform the specific action in order for you to meet your targets.
Distribution Channel
The most important stage after developing the content is to select the right media channel to publish your business-to-business material. It is better if you narrow down your media options and precisely select the most suitable option relevant to your supplier. However, posting your business-to-business content on various media channels is the key to your campaign, but you should know the platform where your target audience is. After that, you should distribute your content among those media channels.
Content Creation
After defining your goals and objectives, target customer market, and distribution channel; it is time to decide what type of content you should create for your audience. Different types of content are suitable for different media channels. As a business-to-business content marketer, you have to decide what type of content you should employ for your audiences like audio, video, animation, infographics, images, or text.
For instance, a blog post would comprise text, images, and videos, and the brochure would comprise only graphics and text. Perhaps you would have noticed a lot of written content in the business-to-business market rather than multimedia because employing multimedia formats can be very expensive.
Setting Content Calendar
The content calendar also goes by the name of the editorial calendar; it allows you to schedule, prioritize, and organize various content marketing processes. It is the cornerstone of your production efforts and content planning. Usually, an editorial calendar comprises of the following information;
Campaign actions and other relevant activities
Production and status updates
Publishing and copy dates
Distribution channels where you would publish the content
Content type
Topic details
Upcoming content
Performance Evaluation of Content
The business-to-business CM is a continuous process, and it is something you do as a part-time or do it now and then. It is the stage where you measure the performance of your previous stages relevant to the content. You should know whether it has been helping you to achieve your goals and objectives, or not; how you can improve the performance of your campaign and adjust your strategies.
Conclusion: What is B2B Content Marketing? How to Create Its Strategy 
After an in-depth study of what is B2B content marketing; its importance, and how to create a business-to-business CM strategy; we have realized that business-to-business CM strategy is highly important for your business. If you're planning to develop it for your business, then you should follow and practice the abovementioned guidelines.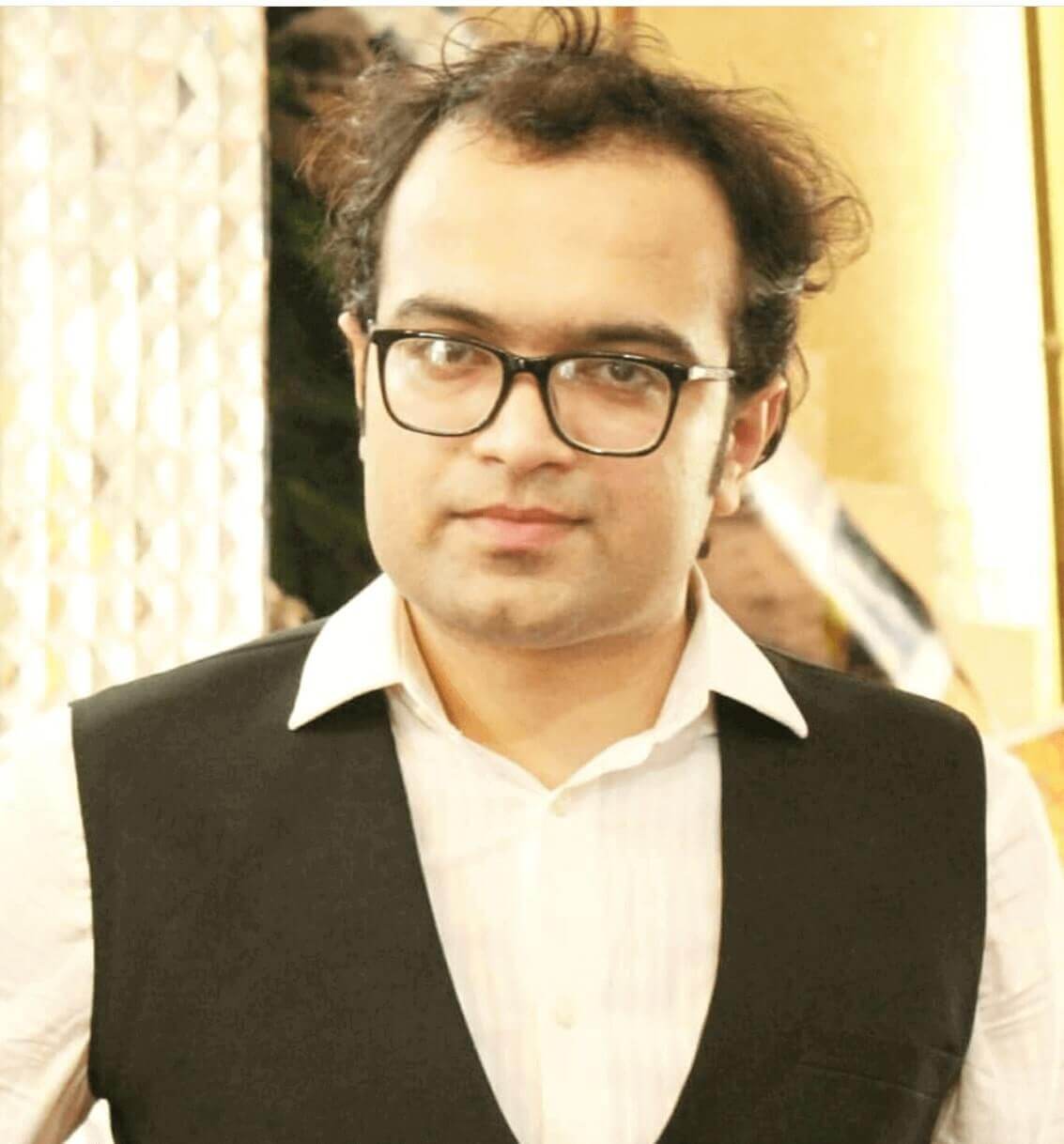 Ahsan Ali Shaw is an accomplished Business Writer, Analyst, and Public Speaker. Other than that, he's a fun loving person.