Introduction 
A wholesale business is one of the best business options to start if you're looking to start a new business. It's like a fantasy business where you buy goods and sell them at a profit. If you want to learn how to start a wholesale business, today, we'll provide you a complete guideline for the wholesale business.
What is wholesale business?
The wholesale business deals with the purchase of the bulk quantity goods from the distributor or the manufacturer, and then selling large quantity goods to the retailers. In other words, the wholesale business deals with the sale of bulk quantity goods.
The wholesaler gets the discount from the manufacturer for bulky orders and then sells it to the retailer by keeping his commission. The per-unit cost in the wholesale business is very low, that's why the wholesaler has to be careful about the operational costs.
Functions of Wholesale Business
Before learning how to start a wholesale business, it's important to know the Some of the main functions of the wholesale business are as follows;
Purchase
The wholesale business deals with the purchase and sale of goods in bulk quantity, and it lowers the per-unit cost of the product. Businesses have to avoid spending too much money on operations because it impacts profitability.
Stocking & Warehousing
Wholesale businesses require a great space to stock the bulk quantity of goods until you receive a better price. A warehouse is also a great place where you can sub-categorize the goods into smaller packages.
Shipment
Sometimes wholesalers have to offer shipment and transportation to their clients in order to deliver the products to the retail stores.
Types of Wholesale Business
Some of the main types of wholesale business are as follows;
Merchant Wholesaler
Merchant wholesalers are those that have the ownership rights or the title to deal with the merchandise. Usually, agents and brokers are the sales personals involved between the retailer and the merchant wholesaler. They facilitate the sale of the merchandise and get their commission for every sale.
Specialty Wholesaler
Specialty wholesalers are those that only deal with the specific type of product in a certain industry. They may purchase the product from various sources, but the main product category would stay the same.
Online Wholesaler
Online wholesalers are the latest type in the wholesale business. They sell goods on the online B2B platforms in bulk quantity at lower prices.
Dropshipping Wholesaler
Dropshipping wholesalers are also the latest type and they have to sign the contract with the retailer in order to run the operations smoothly. They are such wholesalers that directly deliver the goods to the end consumers.
How to start a wholesale business
It's time to address the main question of how to start a whole business, some of the main steps that you should keep in mind are as follows;
Select the Wholesale Business Type
When you're launching the wholesale business and researching it, then you can take many directions. It's better that you should focus only on one category of product, instead of starting the wholesale business dealing with various types of goods. There are varieties of wholesale business options available, you may choose a product that you really want to sell.
Some of the wholesale products are televisions, electronics, food items, home products, building materials, or something else. Whatever product you choose to sell for your wholesale business, you should conduct thorough research and narrow down your product offer precisely.
Business Name
After choosing the product, next, you should work on coming up with a unique business name. The business name would give a unique business identity to your business. That's why you should make sure that your business name is unique and no one has used it before. It's better that you should check with the Secretary of State Business search page, it would help you to find the available business names.
You should also work on deciding the business entity, it's because various business structures and entities offer different types of advantages and benefits. However, you may launch your wholesale business as LLC, it would provide you a low tax benefit and limited personal liability. You should also consider the option of registering your business as an S-corporation.
Whatever business structure and entity you choose, you should make sure that it doesn't affect your personal assets and accounts in case of any lawsuit. It would be better if you discuss it with your accountant and attorney, they would help you to choose the most suitable business option.
Business Plan
The next step in learning how to start a wholesale business is writing a business plan. You can prepare your business plan manually from the scratch, or you could use readymade templates or business plan software. You may use any other way to prepare your business plan whatever makes you feel comfortable. Some of the main parts of the business plan are as follows;
Executive Summary
Market Analysis
Suppliers & Manufacturers
Cost Estimate & Profitability
Funding
License & Permits
Licenses and permits are very important for your wholesale business, and the regulatory requirements may vary from state to state. The name of the wholesale license and permit may be different in various states and countries, for instance, it could be a resale permit because it allows you to resell products.
You could find the wholesale licensing information from the tax office. If you want to check other types of licenses and permits, then you should check with the Secretary of State Office.
While getting licenses and permits, you should also apply for the EIN via email, fax, or online at the IRS website. It makes it convenient for you to run various operations of your smoothly.
Logistics
Logistics are important for your wholesale, that's why it's important to address logistic questions in the planning stage. For instance, what you're planning to offer, your business partner, budget, location, and others. Some of them are as follows;
Selecting Manufacturer: working along with the big manufacturer, you should consider importing products or sourcing products from the artisans. Most importantly, you should check other factors like location, quality, speed, etc.
Warehousing Space: when you're launching a business, you should start out in the garage. However, when your business starts growing, then you should rent out a facility that has enough space to accommodate your various business operations. Like washrooms, break rooms, employees' necessities, machinery, equipment, inventory, etc.
Shipper: when you're selecting the shipping service, check out factors like an international shipment of unusual items, company's history, reliability, speed, cost, etc.
Lawyer Review: the requirements of the license, permits, taxes and registration for your wholesale business vary from state to state, it's important that you should review it from the lawyer.
Hiring Staff: you need to hire various employees to manage daily warehousing operations, finances, sales, purchasing, cover staff, and others.
Important Tips for the Wholesale Business
Here are some tips to improve the productivity of your wholesale business;
Product Line Expansion
You have started your wholesale business and you want to amplify the growth and sale of your business, then you should expand the product line for your target market. For instance, you're a special wholesaler and your business offer special types of product. You can expand your specialty product line by offering products of various types of merchants. If your wholesale business in general, then you could expand into offering different types of products.
Marketing
You should invest in the marketing of your new wholesale business; it would help you to promote your business. If you keep on following the conventional marketing approach, then it won't deliver you any results. Therefore, you should perform market research about your target customer market and then launch the marketing accordingly. Some of the main marketing methods are as follows;
Push emails
Advertisements in various Publications
Web Optimization
Sponsored Posts on Social media
New Location
If your wholesale business has limited spacing, then you should move your business to a new location that has a better location and more spacing, and easy accessibility. The new improved location would improve the operations and sale of your business.
Hiring Employees
You need to hire more staff in your existing team when you're expanding your business. The new staff would help your business to improve the productivity of your business. The new positions for your wholesale business are as follows;
Wholesale Buyer
Bookkeeper or Accountant
Admin Assistant
Clerk
Truck Driver
Production assembly staff
Tech Specialist
Sales Managers
Investing in Technology
As the name implies, you should invest in state-of-the-art technology in order to improve the productivity of your wholesale business. Some of the main tech applications that could improve your business are as follows;
Customer Management Software
Cloud technology
Inventory management
Conclusion: How to start a wholesale business
After an in-depth study of how to start a wholesale business, we've concluded that wholesale is indeed a very profitable business if done correctly. Therefore, it's important that you keep in mind the tips and follow the abovementioned process of launching the wholesale business.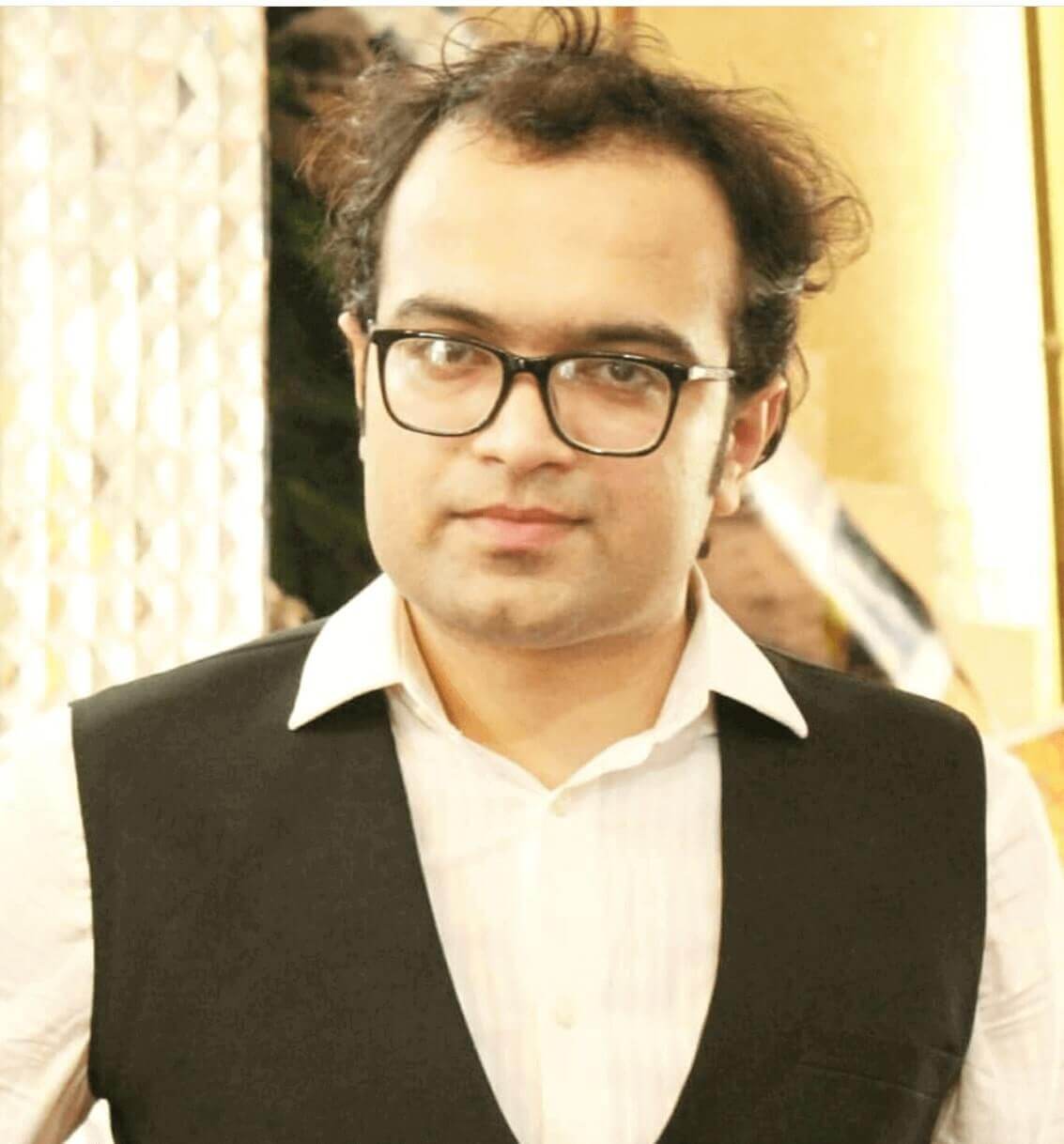 Ahsan Ali Shaw is an accomplished Business Writer, Analyst, and Public Speaker. Other than that, he's a fun loving person.