Content marketing is a method of posting content online and then attracting the attention of customers through it. The content could be in the form of social media posts, articles, podcasts, e-books, videos, and written blogs. It is a form of a long-term strategy that allows you to attract the attention of customers and amplify your sales. Today, we'll discuss the advantages and disadvantages of content marketing.
Advantages of Content Marketing
Some of the main advantages of content marketing are as follows;
Improvement in Organic Searches
Creating quality content and posting it online is the basis of generating organic traffic on your website. If you want to reap the benefits of content marketing, make sure you have covered the SEO of your website. However, when you build a portfolio comprising quality content with industry-relevant keywords on your website, it amplifies the probability of ranking up in the searches. If you do it right, it would increase the ROI and gives you the authority figure in the industry.
Brand Personality
When we talk about a particular brand, then it brings to mind various unique characteristics, brand voice, color scheme, and logo. You can spread brand awareness in various ways, and content marketing is among one them.
Content marketing promotes your brand and offers people information that they didn't know about the brand. If you're developing high-quality content and linking it with your brand personality, it would develop an emotional connection with your customers.
Quality Leads
If you're creating quality content and using all the relevant keywords, people could find it easily. If you align the keyword search with the intention of the researcher, it would amplify the chances of increasing the leads. However, if people could easily find you while searching for a particular lead, it would help you to generate quality leads. Your content is like a magnet that would attract the attention of customers whatever they're looking for.
Higher Conversion Rate
If we look at the various stages of the sales funnel, then it comprises awareness, consideration, and decision-making. Content marketing is a very useful tool because it targets its customer market at all three stages of the buyer journey. You may have heard that email marketing plays a significant role in finishing the sales funnel, but content marketing helps you in closing the deal. In other words, the conversion rate is high through content marketing.
Approaching Wider Target Market
Some people only read the bullet points and others prefer to learn things through visual mode. Some people don't like either the visual mode or reading, they prefer the audio medium. In short, the requirements of the target customers market are different. The good thing about content marketing is that it covers various formats of learning and it allows companies to approach a much wider audience.
Better User Engagement On Social Media
After converting your customers into actual paying customers, content marketing would help you to make them brand ambassadors. They would advocate your brand every time they come across it. They will follow your brand on social media platforms, read your content every time you publish it, and share its link with their friends and social circles. However, you can't establish your brand advocate and ambassadors without developing your content. Ultimately, it would increase user engagement on social media platforms.
Creates Emotional Response
When you're creating meaningful content that adds value to the lives of customers, then it would create an emotional connection with your target customers. It would allow you to attract them to your business and make them brand loyal. Emotional connection plays a significant role on social media platforms, if people find it interesting and inspiring, they would share it with friends and acquaintances.
High Probability of Virality
If you have developed heart-touching content that connects with customers emotionally and they find it inspirational. They would start sharing with their friends and acquaintances, it makes your content go viral and approach millions and billions of people overnight. (Advantages and Disadvantages of Content Marketing)
Become a Reliable Source
If you keep on publishing quality content regularly, tracking the facts and figures, and showing commitment to your content; then your record would make you a reliable source of information that people trust. The track record and history of your content and platform would make you an industry leader in the market.
Cost Effective
If you compare the cost of content marketing like video, writing, and audio, then it is much lower than traditional marketing channels like TV, radio, and billboards. Usually, content creators are bloggers, and they create content by themselves without hiring someone else.
Disadvantages of Content Marketing
Some of the main disadvantages of content marketing are as follows;
Works Slowly & No Instant Results
The thing about content marketing is that it doesn't give you instant and immediate results. You need to run its campaign for a year in order to reap the fruit of the content market, only if you get lucky. Otherwise, it may take more time to deliver the results.
Consistent Google Updates
Google is the world's leading search engine, and a vast majority of traffic you would get through Google searches. But the problem is that Google keeps on updating its algorithm throughout the year. However, the update in the Google algorithm would impact your blog's ranking in the searches, and you would lose a significant amount of traffic after its update.
Outsourcing
Content marketing comprises writing quality content, publishing, creating the right images and videos, and SEO (search engine optimization). If your platform is bigger and it comprises various categories, then you can't do everything by yourself. You would need to hire some freelancers or outsource some of the workloads, and it is highly risky. If you get a better team, then it is good; otherwise, it would jeopardize your market position.
Difficult Process
As I said earlier that content marketing comprises various parts like email marketing, social media marketing, publishing, scheduling, topic selection, SEO, proofreading, writing, keyword research, and many others. Doing everything right and developing the right sequence among all of these parts, is a very difficult process. If you are hiring a team of professionals to share the workload, then it won't remain cost-effective anymore.
Maintaining Creative Approach
Creating something unique and innovative for some time is understandable, but maintaining creativity year after year is highly challenging. For this purpose, you will have to establish a creative department to come up with creative and unique ideas. Otherwise, you can't maintain a creative approach all by yourself. Having a creative team seems like an interesting idea, but it is highly expensive.
Difficult Metrics
There are some metrics and indicators that you can't measure easily. They're like customer loyalty, brand awareness, and advocacy of your brand. You can measure your performance through sales and user engagement, but you remain in the dark about the other metrics.
Costly
Content marketing requires a lot of tech expertise. If you're hiring a team of experts and professionals; then it would be highly expensive and costly for you, especially if you are a new and non-tech person.
Can't Do It Alone
If your platform is offering content in various categories, and you need to respond to a wider audience, then it is not easy for a single person to manage the platform. If you can afford a team of professionals, managing the quality of content and performance would still be a lot of work.
Time Consuming
Content marketing strategy no doubt offers a lot of benefits, but it is highly time-consuming without any guarantee of delivering the result. You just have to do the work and implement the right strategies in blind faith without any leverage.
Not suitable For All Businesses
There are some businesses and companies that want immediate results, and they can't rely on blind faith and long-term marketing strategy. For instance, if they want to increase sales in a particular season, they can't implement the content marketing strategy because it would take a lot of time.
Conclusion: Advantages and Disadvantages of Content Marketing
After an in-depth study of the advantages and disadvantages of content marketing; we have realized that content marketing is a highly effective strategy for some businesses. If you're planning to implement it in your business, then you need to check its performance relevant to your business.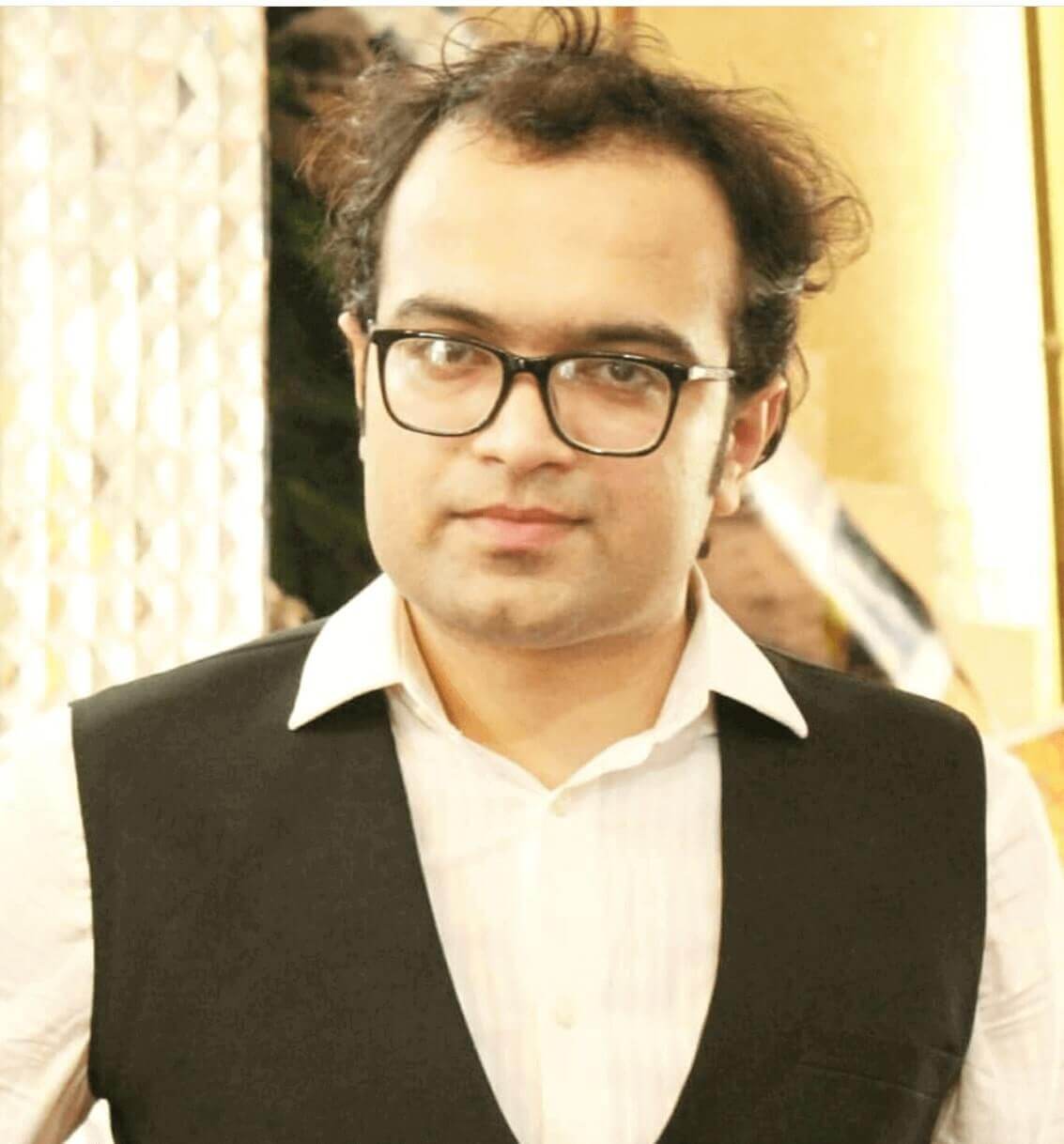 Ahsan Ali Shaw is an accomplished Business Writer, Analyst, and Public Speaker. Other than that, he's a fun loving person.